[ad_1]

Data & AI skills are in demand like never before, and there is no better place to skill up than Databricks Academy, which offers a range of training and certification aimed at a variety of skillsets and technology interests.  Join us at the Data + AI Summit, June 27 – 30, live in San Francisco or free from anywhere, and benefit from 75% discount on Databricks certifications, in addition to 25% off training!
What can you expect from these training programs? Hear from our community firsthand:
"Databricks training and certifications are best-in-class. Their hands-on, notebook-first approach has made learning the platform so much more digestible. Their training offers a great balance between concepts, architecture slides, and jumping right into actually implementing the solution on the platform. It's the best way to learn!" – Luke Fore, ML Engineering Manager at Accenture 
"The data engineer certification from Databricks provided the foundation and know-how required before starting our development in Azure." – Jennifer Romero-Higgins, Principal Data Architect at American Airlines
Full slate of free and paid hands-on training workshops across the spectrum of data lakehouse technologies, from Delta Lake to Apache Spark™ programming to managing ML models with MLflow. 

Certification across job profiles, from data engineers and data scientists to platform administrators.

Data + AI Summit discounts, in-person or online, with 25% off training and 75% off certifications.

VIP treatment for certified professionals at the Summit, including dedicated seating at our keynote and invites to after parties and an exclusive AMA with community leaders.

Exclusive swag for certified professionals at the Summit – sneak peek below!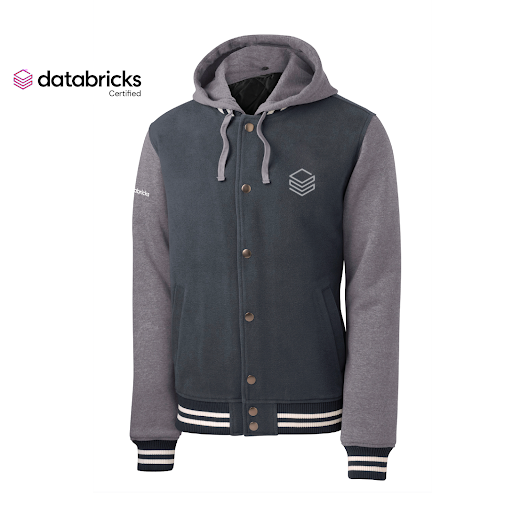 This jacket image is subject to change
Sign up for training and certification at Data + AI Summit today! 


[ad_2]

Source link